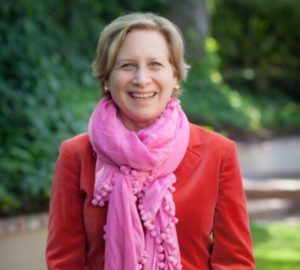 Professor Marla Stone, Chair of the History Department at Occidental College, is the author of The Patron State: Culture and Politics in Fascist Italy (Princeton University Press, 1998), When the Wall Came Down: Responses to German Reunification (edited with Harold James, Routledge, 1993), and The Fascist Revolution: Society, Politics and Culture in Mussolini's Italy (Bedford/St. Martin's in 2012). The Patron State was awarded the Howard Marraro prize for best book in Italian history by the Society for Italian Historical Studies in 2000. Professor  Stone has been a fellow at the Center for Advanced Study in the Behavioral Sciences at Stanford University (2011/2012), the Shelby Cullom Davis Center for Historical Studies at Princeton University (2007), the American Academy in Rome (1995/1996), and the Wolfsonian Foundation (1995). Her research has also been supported by the Gladys Kreible Delmas Foundation, the Italian Academy at Columbia University and the Eli Lilly Foundation.
In addition to contributions to a number of essay collections, Professor Stone has published articles in Constellations, The Journal of Contemporary History, The Journal of Hate Studies, The Journal of Modern Italian Studies, and Memoria e ricerca. A specialist in questions of dictatorship and genocide in the modern era, Professor Stone's work emphasizes in particular the relationship among culture, politics, and the state in the 20th century. She has published extensively on a variety of topics in European history, including Italian Fascist cultural politics, Italian Holocaust memory culture, and the role of the American media in forging public consent for Nato intervention in Bosnia. In addition to Italian history, Professor Stone also publishes and teaches in the field of genocide studies.
Professor Stone is writing a book-length study of the role of anti-Bolshevism and anti-Communism in Italian politics and culture from Fascism through the First Republic entitled, The Enemy: The Politics and Propaganda of Anti-Communism in Italy. She has taught at Occidental College since 1994 and received her M.A. and Ph.D. from Princeton University.